Cape Coral, August 9th- School starts Thursday, we held our team meetings last Monday and Tuesday and Youth Academy Season 2017/2018 started this week. Summer 2017 came to his end.  Time for a recap.
We organized nine FGCDL FC Summer Training School. More than 140 kids attended our Summer Training Schools and learned a lot in every single hour. More than 20 kids signed up after participating in our FGCDL FC Summer Training School.
We organized five FGCDL FC Summer Camps under the guidance of Coaches Menno Vermeer and Davy Hendriks. These two great coaches showed their love for the game to the players and made them better every single week. In total, we had more than 65 kids participating in our camps.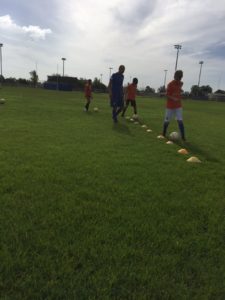 Our 3v3 ended at the Disney 3v3 Nationals with 7 teams invited and 4 teams going. They showed the whole summer how fun and great 3v3 can be. A lot of ball touches, 3 quarter finals at Disney and huge improvement are the results of this Summer program. All our players gained extra experience during the summer and will be ready for the Youth Academy Season 2017/2018.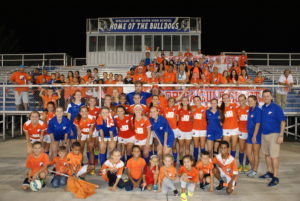 Our Women's Team (3-2-4) had their first season in WPSL Sunshine Division. With an average of 280 fans every single home game and a back to back win in front of our fans, we can we call this season a success. We learned a lot, we will make some changes next year but we felt loved by our fans. The noise and excitement that came from the stand after the 2-1 of Kristina Trujic during our first home game ever will always be remembered. Head Coach Vincent de Weger on the past season: "This season was a learning experience for us as a franchise. We came for the wins and we got some, but we learned a lot more. Not only us as an organization but also the girls on the field. We will be back stronger for sure."
As we mentioned Youth Academy Season 2017 started but we have some spots open. If you want to try-out. Register here.