After our initial try-outs in May FGCDL FC is still offering supplemental try-outs in August! We combine these 2017-2018 try-outs with our general practices. These training activities started August 14. We practice every Monday from 5.45 pm to 7.45 pm at Ida Baker soccer fields, 3500 Aqualinda Boulevard in Cape Coral. So in case you want to join the FGCDL FC Youth Academy please look at our General Information.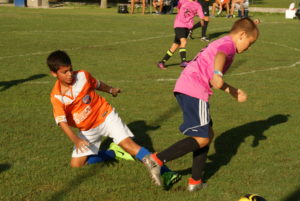 The Florida Gulf Coast Dutch Lions FC Youth Academy had a very successful 2017 Spring Season with a lot of finals in high-level tournaments. The Academy grew to more than 140 kids with a staff of more than 10 coaches. Our U8 grew from 20 players to a total of 38 players.
For more information about the try-outs please contact Academy Director Davy Hendriks, 239-233-5457 or d.hendriks@fgcdlfc.com.