Cape Coral, December 28, 2017 - In the beginning of December FGCDL FC's Women's Team player Monique Elliot traveled to the Netherlands for a trial with partner club ADO Den Haag Women. We had an interview with Monique about her experience.
FGCDL FC: What did you do during your stay?
Monique: The first night I arrived, I got to watch a professional match. It was super cold but a cool experience. Two days later I had my 1st training session which went really well. It actually started snowing during it and I was mad I didn't have my phone to record it. The rest of the week I had training sessions and at the end of the week, I got to watch the ADO Den Haag Women's team play a match where they actually destroyed the other team. I got to explore the city of Den Haag (the Hague) and do a little bit of sightseeing and shopping. I also got to go to Madurodam which is the entire Holland in one miniature village. I had lunch there with Kees Punt of ADO den Haag and Mike Mossel and Erik Tammer of Dutch Lions FC. I thought Madurodam was the coolest thing ever, everything was so detailed and beautiful. I also got to meet up with Michelle, with whom I played with during the inaugural FGCDL FC Women's team 2017 season. We got to go bowling with Karin as well, which was a lot of fun.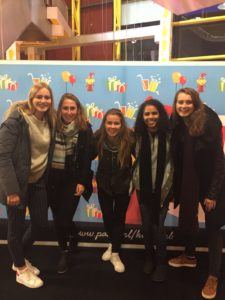 FGCDL FC: What was the biggest difference soccer wise in the Netherlands compared to the USA?
Monique: The biggest difference I think is how well connected the girls were in the Netherlands and how much they control the ball with passing and movement compared to playing direct and long balls all the time.
FGCDL FC: What was the biggest difference living wise in the Netherlands compared to the USA?
Monique: Living wise was also very different. Everything has an "older" vibe to it. For example, the buildings and structures. Everything is so small and close together so you can walk or bike everywhere. It was rare to even see a driveway, everyone just parallel parks on the side of the sidewalks. What I also noticed is that a lot of people drink a lot of tea. And I also noticed a lot more stick-shift driving compared to automatic.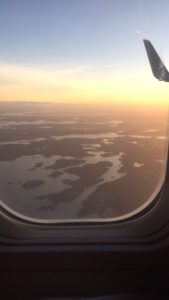 FGCDL FC: How did you perform in your opinion?
Monique: I think I did well. Of course, I was a little nervous (and cold), but overall I think it went well. If I train with the team regularly, I could fit right in.
FGCDL FC: What is the funniest thing you experienced during your trip?
Monique: The funniest thing I experienced would have to be playing Skip-Bo with Karin, Marthe, and her boyfriend on my last night there. Marthe had the hardest time understanding the game and keep saying Skippy Boo instead of Skip-Bo. The night just consisted of so much laughter, I wouldn't have wanted to spend my last night with them any other way!
FGCDL FC: Do you have anything else to share about your experience?
Monique: I had such an amazing time and an overall it was a great experience. I just want to thank FGCDL FC and everyone else that made it possible, with a special thanks to ADO den Haag and Kees Punt. Right now I am hoping on a positive evaluation to look if I can go back.