Cape Coral, May 22nd- Florida Gulf Coast Dutch Lions FC played their first 3v3 tournament at Trafalgar. 5 teams of FGCDL FC participated in the 3v3 tournament for qualification to Disney, Orlando. The tournament in Orlando is the National Final of the 3v3 summer season.
FGCDL FC U10B had an amazing weekend, where they showed what they got. All the games in the group stage ended in a win. That meant they had to play the final and were automatically qualified for the Nationals in Disney. In the final, they had a close loss, but still a great performance.
FGCDL FC U16G were in a group with only boys teams and showed what they got. They had some close losses. They ended with a game for 3rd place. After an exciting game, it ended in PK's. FGCDL FC U16G won the PK's and ended 3rd and qualified as well for Disney.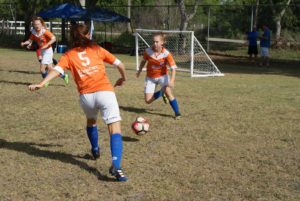 For the other teams, U12G and U13G it was a good weekend with qualification for Disney, but still have a lot of work to do. The U11B still have 2 tournaments to qualify themselves.
The upcoming week the teams will practice again for the next 3v3 tournament the 10th of June. Monday the 22nd of May FGCDL FC has their Youth Academy tryouts at 6PM at Jim Jeffers Park.