Cape Coral, March 27th- We are happy to tell you that we host our nex tcam April 10 till 14. This is our FGCDL FC Spring Break Camp.
This camp is a great opportunity to learn the European style of soccer. Your kid has a great opportunity to improve their self and to have fun with the other kids. During this week we combine soccer exercises with some fun exercises, like water games. We have drills that we focus on dribbling, passing, and shooting and we have drills that focus on 1v1 games. All our exercises are with the ball, so each player will have way more ball contacts this week than a regular practice.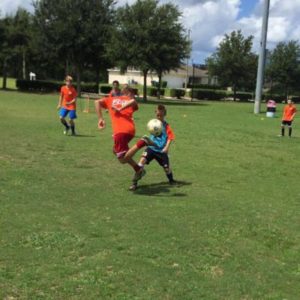 Spring Break Camp info:
Date     April 10 till April 14
Time    Monday till Friday from 9 am till 12 pm
Place:   Jim Jeffers Park
Costs:   $100,- per player. Maximum age: 17.
Sign-up for our FGCDL FC Camp and give your kid an unforgettable soccer experience! You can bring your family and friends because everybody can sign-up for these events.
Please fill in the form and click on the register button. After you signed up, you should bring the payment to Coach Davy Hendriks by cash or cheque before the camp starts.
Please contact Davy Hendriks at d.hendriks@fgcdlfc.com or 239-233-5457 for any additional questions.